Nepal 2016 • Nepal 2017 • Nepal 2017 Exped • Nepal 2018 • Nepal 2019 • Nepal 2021
Luis Stitzinger takes off for Everest again. Before meeting his group in Kathmandu, Luis hands over a new laptop to the kids. Homeschooling is back in Nepal and 25 children have to share a laptop so far. One is for the girls who are already at college. Now another laptop has been added. There are also clothes and shoes for the new children.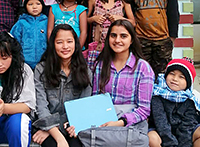 Kids. The home is located in the middle of the city. A happy home for 27 children. Attending school costs money, yet all of them can go to school. Homeschooling is only possible in Nepal with your own laptop.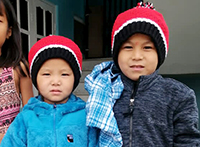 For the little ones, there are also new shoes, jackets, shirts, hats and jumpers. Plus bags and backpacks.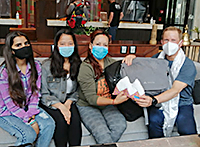 Four more children from the home will soon go to college. An enormous success for the home and the director Prajola.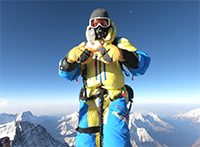 Athletes. Luis Stitzinger is once again leading a group of mountaineers up Everest. We wish everyone a good journey and a safe return.