Windhoek Riverheights • Windhoek Boomerang • Windhoek Wadadee • Kaokoveld • Outjo • Kinderbewaarhuis
The Ludmary Foundation Kindergarden, founded in 2013, is located in Outjo in Namibia. Around 50 children between the ages of two months and six years come every day and are looked after in different groups. According to our motto "Play to Learn", the children learn both social and school-preparatory skills in a playful way during their time in kindergarden.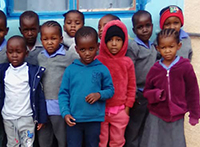 The children. About 50 children joined the kindergarden before the pandamic, we will see how many kids are coming back after the situation eases again in 2022.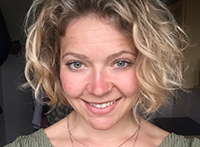 Traveller. Anna is on the way to Namibia as an aspiring veterinarian. And on her way to the north she will visit the Kindergarden.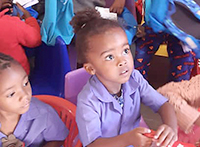 A small beginning. We will start 2022 with stuff for 38 children. They will receive a wonderful backpack and a shirt for their exciting kindergarden days.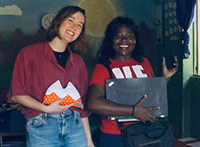 Eliana brings another laptop and mobile phone to the kindergarten management in March 2022. Personally and directly.