The Laura Vicuña School in Puerto Montt, run by the Salesians of Don Bosco, offers children with mental or physical disabilities the chance of a better future. Since 1996, the school "Laura Vicuña" promotes and accompanies young people with disabilities. The children and young people come from poor families. Many are of indigenous origin and are socially excluded. The aim is to create future opportunities for them – through solid vocational training and integration into the world of work. To this end, the Salesians of Don Bosco work closely with companies. Through internships, the students are to gain their first professional experience.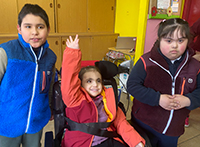 Children. The list of the school includes 57 children and teenagers. The handicaps of the children are very different. In the school they receive comprehensive care.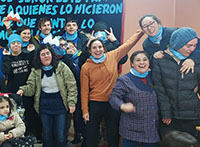 With the Laura Vicuña School in Puerto Montt, the Salesians of Don Bosco create a real opportunity for the children and young people and their families. At the school, young people up to the age of 26 with mental and physical disabilities receive educational and vocational support.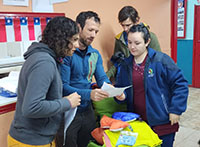 Traveler. Lena and Peter are on a great Chile trip. They are cruising through the wonderful landscape in a jeep – and of course they also reach Puerto Montt. And there they hand over the donations to the kids.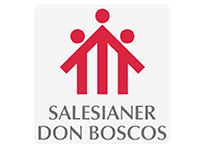 Contact persons: For us, Don Bosko and Frederico Lengi in Bonn will take care of everything. The local contact persons are also the
Salesians
, the school management. This is where we get all the information. The children get warm waistcoats, jackets and trousers. Thanks to ortovox for the support.