Windhoek Riverheights • Windhoek Boomerang • Windhoek Wadadee • Kaokoveld • Outjo • Kinderbewaarhuis
The Omuhonga Combined School is located in the northwest of Namibia, in one of the most pristine regions of the country, the Kaokoveld. There is hardly any infrastructure in the entire region and some of the people live a traditional nomadic life. Most people measure their possessions by their goats and cows. The only real town in this region, Opuwo, is about 120 km away. All teachers and the approximately 400 pupils live in the school all year round. The parents work hard to raise the school fees for their children.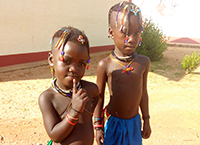 The children. About 400 school children, between 5 and 22 years old. They live in the school all year round and mostly come from nomadic families.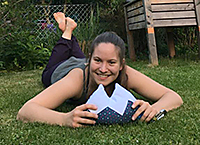 Traveller. Lena already taught at the Omuhonga Combined School in 2020. And then had to return to Germany early because of the pandemic. Now she is on her way again, to her school and her kids. Before that, Lena will go climbing in Namibia. We are looking forward to seeing pictures.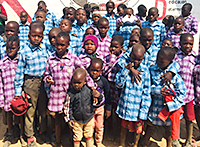 A small beginning. Due to Corona, Lena's departure is sponrtaneous and without much notice. There is not enough time for cargo, but at least she brings good clothes for the youngest children.