Wilma and Anke on their way to the Mardi Himal. But before that, they are going to the first children's home. We need laptops and new tables and benches. We have them made on site and pick them up ourselves. The children are housed in a new house and there is a lot to do on site. A few weeks later, the home's director suffers a heart attack. The home is dissolved by the city, the children are distributed to other Children's Homes.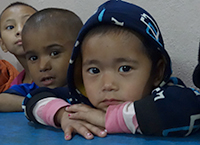 Kids. We already know the orphanage in the middle of the city. A happy home for 50 kids. School attendance costs money, but everyone can go to school.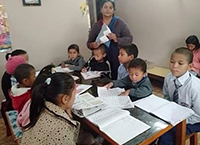 Tables and benches are urgently needed. And ordered them at a carpenter in Kathmandu. Now it's time to pick them up. The new house is quite empty.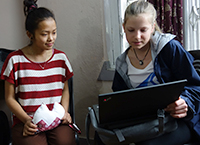 The oldest girl attends college – we are happy to bring two laptops. One for her, one for the orphanage.