Kenya 2015 • Kenya 2016 • Kenya 2017 • Kenya 2019 • Kenya 2020 • Kenya 2021 • Kenya 2022 • Kenya 2023
Esther is on her way from Germany to Kenya again. In the first quater of 2023 she travels two times to Nakuru. In her luggage are things for 85 children. Among them shoes, jackets, jumpers, T-shirts and shirts. All the children meet in January for the handover and to celebrate a little together.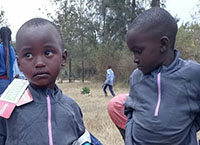 All age groups come together and try on shoes, jackets and jumpers. And of course there is something for everyone.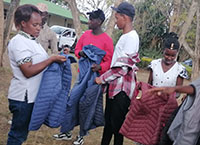 The warm jackets and waistcoats come in all kinds of colours. Thanks to the SAV, LOWA and Schöffel for supporting this project.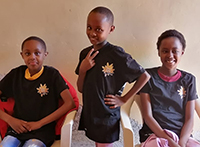 In march new children will join the NGO Utunzi Kwa Watoto and will receive medical care, get new clothes and go to school from now on.