Another visit at the children's home. On our way to Bhutan we stopped by in Kathmandu. The kids need bags for school and clothing. The joy is huge, what a wonderful day. The children are nervous, curious and excited. Although all are together, there is never any dispute. The atmosphere is very relaxed. The day runs like a clock, but there's always time for singing and dancing – like the nepali stars on TV… In the evening it becomes clear that the children sleep without blankets, partly on mats on the floor. A blanket is enough for 6-8 children. This will be the next task in Kathmandu, blankets for the night. Pramila, who runs the home with her mother, organizes everything for us on site.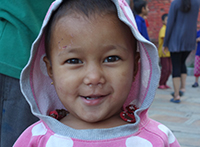 Kids. They live in the middle of the city. A well protected oasis. Education is not free, but everyone can go to school. The smallest is not yet two years old, the oldest attends a college. The home lives from donations.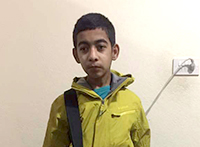 The management is looking for sponsors for individual children. For example, a deaf boy who is to learn sign language. He is 13 years old. € 20 per month would give him a future.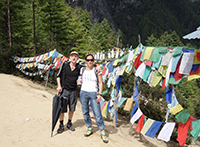 Athleten. Klaus and Anke. This time only on the transit to Bhutan. But to Kathmandu we return in any case. To support these children, in a vibrant city.
G

Gallery 2017