Kenya 2015 • Kenya 2016 • Kenya 2017 • Kenya 2019 • Kenya 2020 • Kenya 2021 • Kenya 2022 • Kenya 2023
Helli Gargitter leads a travel group to Kenya. And in the luggage for the fabulous Bena and the orphans of the Utunzi Kwa Watoto are laptops for the older ones who are already going to college or university, shoes and much more. On site, the tour group plans a tour through the national park in Nakuru – and spontaneously takes the orphans with them. The children now see the wild animals of their homeland for the first time. Simply amazing. Thank you Helli.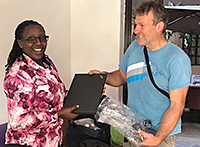 Laptops for the young students. The first orphans of the Utunzi Kwa Watoto made it to College or University – the definetly need a laptop.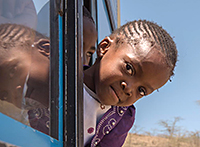 AVisiting the Nakuru Nationalpark for the first time. All the children can see now the animals that are so typical for their country. For the kids it is a little miracle.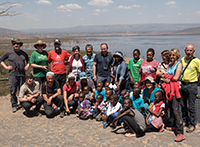 All together – tourists and kenyan children – on a safari trip. What a wonderful day! Thanks Helli for the organization.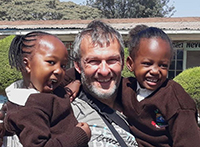 The travellers are visiting the children in their school. And have a lot of fun.