Kenya 2015 • Kenya 2016 • Kenya 2017 • Kenya 2019 • Kenya 2020 • Kenya 2021
Helli Gargitter leads a travel group to Kenya. And in the luggage for the fabulous Bena and the orphans of the Utunzi Kwa Watoto are laptops for the older ones who are already going to college or university, shoes and much more. On site, the tour group plans a tour through the national park in Nakuru – and spontaneously takes the orphans with them. The children now see the wild animals of their homeland for the first time. Simply amazing. Thank you Helli.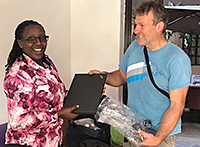 Laptops für die Studierenden.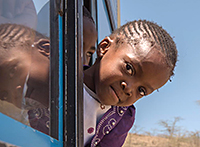 Ausflug in den Nationalpark Nakuru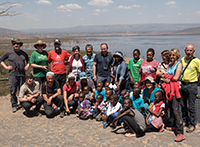 Alle unterwegs mit wilden Tieren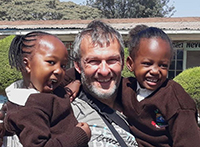 Die Reisegruppe besucht die Kids in der Schule