In May 2017 we supported the small monastery school in Ura, Bhutan for the first time. And discovered a wonderful place that allows girls to grow up in peace. The girls are from poor backgrounds and have found a home in the monastery. They live together like a family. In May 2019, with the help of Maloja, we bring warm jackets and 5 laptops. With the laptops, the girls and young women should not only learn how to use the compouters, the laptops also serve to archive the monastery's magnificent cultural treasures. Starting with the murals, to songs, texts and more.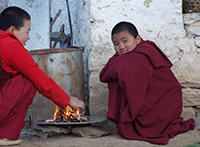 The girls. In our first kenial project, the girls received warm clothes. For us it has been and still is a very special place of peace and freedom. The nuns receive their complete education in the monastery. They also learn facts about farming and householding.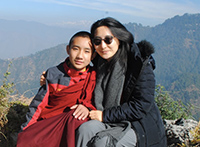 The monastery administration has meanwhile become an important part of the kenial network. From here we get support for many small projects in Bhutan.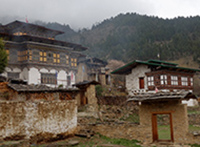 School. Teaching is not taught exclusively in Bhuddism and Bhutanese culture. All other subjects are also on the timetable. The girls do not stay nuns all their life. Many return to normal everyday life after finishing school.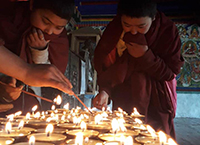 The nunnery. By using the laptops, the nuns and their lama also want to ensure that they archive the existing rites and cultural peculiarities.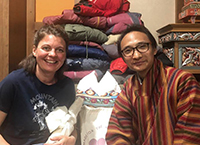 Maloja. On tour in Bhutan and immediately supported our kenial project in Ura. Thank you for the keniale jacket donation and the take away and delivery of all things.