In Iran, we support several projects. One near Bisotun, in Kermanshah. The NGO Childfoundation provides and supports many children there. Another project wants to encourage children to climb – girls like boys.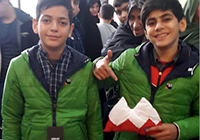 We support 100 children of the NGO Childfoundation on site. Everyone gets warm jackets and warm mountain boots. The area was shaken by heavy earthquakes and flooded. The help is complicated.
More…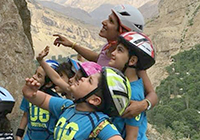 We support the children's climbing project of Nasim Eshqi. Nasim wants to get kids excited about rock climbing. Girls and boys. We support them with children's climbing shoes, harnesses etc.
More…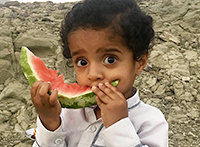 We support a doctor who takes care of 100 children in the border area with Pakistan. We can only start very slowly and step by step. All 100 children will receive a cotton backpack with crayons, eraser and sharpener for school in the first step.
More…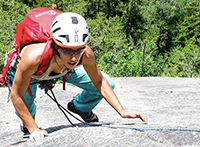 Athletes. Nasim Eshqi. World-traveling climbing woman and native Iranian accompanies all kenial projects in her country. With incredible commitment and even more organizational talent.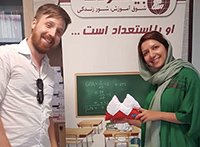 Sören von
www.homa-reisen.de
helps us with all transports and contacts. Iran connoisseur and commuter between cultures. Mega thanks!