Kenya 2015 • Kenya 2016 • Kenya 2017 • Kenya 2019 • Kenya 2020 • Kenya 2021 • Kenya 2022 • Kenya 2023
In Nakuru, Kenia, the NGO Utunzu Kwa Watoto welcomes another 17 orphans. They need a backpack for school, sturdy shoes and a good, weather-proof jacket. A great many thanks to LOWA, Tatonka.com and Marmot Mountain Europe for the amazing support with this children aid project in Kenya. Helli Gargitter will take the donations to the children on his way to Kenya. We are looking forward to great pictures and warm kids. Simply KENIAL. Thanks to Bena who is organzing everything in Kenya and caring for all the kids!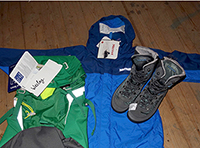 Thanks to LOWA and the fabulous Arthur for the fantastic donation of so many mountain boots. Thanks to Lukas and Marmot for the jackets. And to Tatonka and Wolfgang and Michael for the backpacks and Tatonkis!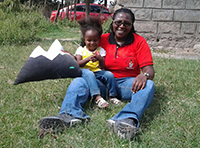 Nakuru. Thx Bena. She will make sure that the children get everything. And there are also new shoes for a few bigger boys.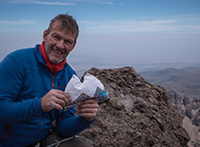 Climber. Helli Gargitter will climb Mount Kenya. And then visit the children with Bena. To bring them all the new things. Personal and direct.
G

Gallery 2017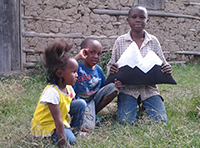 As soon as the children are part of the NGO Utunzi Kwa Watoto, Bena takes care of them. They receive education, food, medical care.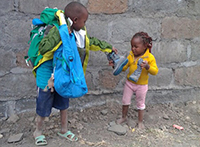 We support Bena and the children with the simplest. Good shoes, a warm jacket, a backpack. For the way to school, the times outside.