Kyrgystan 2018 • Kyrgystan 2020 • Kyrgystan 2021 • Kyrgystan 2023
See snow as far as the eye can see and run into the distance. With pleasure also with powder snow and of course to accompany a kenial project. We bring jackets, shoes, caps etc. to the children of a children's home in Tokmok. We also support the youth and young adults of the Alpine Club SKIF-Politeh in Bishkek and the Alpine Club Nadejda. In 2020 we cannot enter from Europe, but the kenial mountain guide Misha Danichkin will take care of the local distribution. Personally and directly.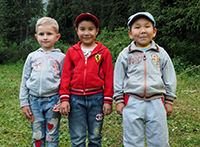 A total of 20 boys and girls live in the children's home "Baktyluu balalyk" in Tokmok. The premises are very small and the staff try to enable the children to grow up normally. Misha takes the children on a trip to the mountains, and there they get everything they need for the rough weather and winter. Pictures can be found in the gallery.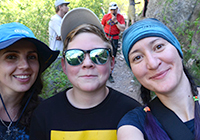 The young wild ones. Young mountaineers meet at SKIF-Politeh Alpine Club and around Nadejda Alpine Club. Both have existed since Soviet times and always produce many mountain guides. For the youngsters it is the only way to discover the great local nature. 40 percent of the Kyrgyz population are children and young people. But three out of four children have experienced violence in the family, reports the children's aid organisation UNICEF. (Tagesschau.de 3.6.2020)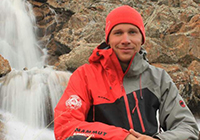 Contact on site and handover. All organisation on site is done by mountain guide Misha Danishkin, himself a mountain guide and the first winter climber of all 7000 m peaks of the former Soviet Union. The handover is not possible for a long time, because of the very strict lockdown in Kyrgyzstan. But as soon as the lockdown is decreed Misha will be with the kids. With him and the agency Kyrgyzland.com you can discover Kyrgyzstan when travelling is possible again.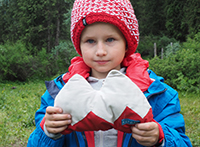 A wonderful trip to the mountains with the orphans from Tokmok. And the handover to the young people of Nadejda and SKIF Politeh.
G

Gallery 2020