Oliver and Katrin are flying to Kathmandu in March. In their luggage they will bring warm jackets for the big girls who are already going to college. Everyone is very happy to finally have visitors again. And it's also so nice for us to see you again. A huge thank you to Schöffel for supporting this project so quickly and easily. And already in April, first Isabella from South Tyrol and then Luis – on his way to Everest – visit the home. This time there are clothes and shoes for the little ones, and Luis brings football jerseys for the boys and finally mobile phones for the college girls.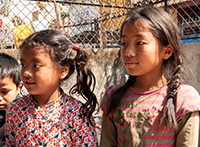 Kids. After the long period of confinement, all the children are happily back at the home. Everything has come through well.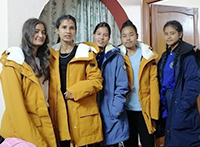 The big girls are already going to college. There are new, warm jackets. Thanks to Schöffel for their super fast support.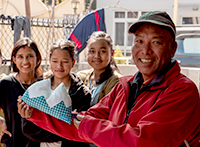 And Nima helps out again. Thank you for the great organisation in Kathmandu. It's so good to see you.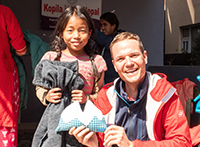 Athletes. Tanks Oliver und Katrin for moving mountains for kids in Kathmandu. Looks like you had a great day.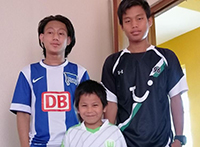 Football shirts for the boys and new dresses for the younger girls. Also shoes. Cellphones for the college girls. Perfect day.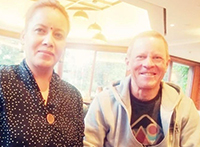 Luis Stitzinger is once again leading a group of mountaineers up Everest. We wish everyone a good journey and a safe return.