Elisa and Ju have arrived at the orphanage in Kathmandu. After handing over new shoes and cool shirts, balls and ball pumps, Pramila from Kathmandu, Elisa and Ju went shopping. A lot of things urgent needed in the kitchen: Kettle, cups, spoons and much more. And somehow there was money left for waterguns – for the girls… thanks to Elisa and Ju for the kenial handing over. Enjoy your trip through Nepal. And of course also thanks to wonderful Pramila. Thanks to LOWA again for the great shoes.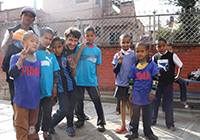 Kids. They live in the middle of the city. A well protected oasis. School attendance costs money, but everyone can go to school. The smallest is almost three years old, the oldest attending college. The home lives on donations.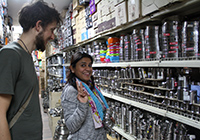 The home urgently needs some basic kitchen utensils. And that's why Elisa, Ju and Pramilla go shopping together. In the middle of Kathmandu. And there were water guns for the little ones and the non-footballers…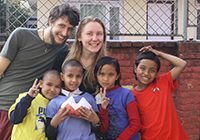 Athletes. Elisa and Ju travel through Nepal for a full 4 weeks. Their first day takes them to the children's home to hand over kenial things.
G
Gallery
In August Helmut travelled to Nepal. This time with underwear for the kids, and with new rain jackets for the college students. It is raining and raining. The underwear is a donation from Boden,  GB – just KENIAL! And the jackets in very high quality for a fair price from Marmot.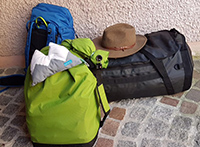 Athlet. Helmut participates in a trekking tour through Nepal. Contacted us and took everything to the children's home in Kathmandu. And, of course, personally delivered to the children. Thanks Helmut!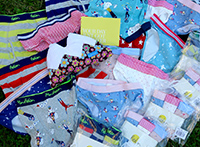 The kids needed underwear. And Boden from England was immediately there. Great donation! The joy was huge.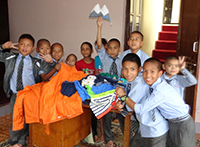 Additional rain jackets from Marmot for the big kids. They're already going to college. In real orange, who knows the traffic in Kathmandu, knows why.