Albania 2017 • Albania 2019 • Albania 2020 • Albania 2021 • Albania 2022
A whole ice hockey team, make a short tour every year. They have been to Togo, Russia, Jordan… This years destination is Albania. And even if the time is short, they will visit orphans in Elbasan to support them and bring them what they need. Warm shoes, pants and jackets. Thx to LOWA and maloja for the support!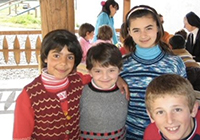 The children. 27 boys and girls between 6 and 18 years. The home is located in Elbasan and the kids attend the local school. 10 children are living together in one house.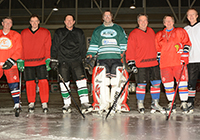 The travellings ones. A group of ice hockey players who just want to see Albania. Andreas and the buddies in the big bus and go.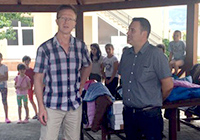 ontact Person. Marsid on site is always available for us. Here in conversation with Andreas at the handover. The home is supported by the association Albanienhilfe Weilheim. Many children have godparents in Germany.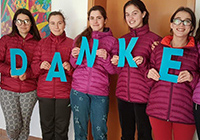 2019 we go on. We can bring warm jackets to the older girls from another part of the orphanage.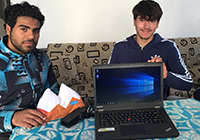 And for all children, a laptop from Securtity Networks AG. Now the kids can do their homework on the computer, communicate better worldwide, etc.