Albania 2017 • Albania 2019 • Albania 2020 • Albania 2021
An entire ice hockey team will start 2017 for a short trip to Albania. Our kenial project in Elbasan starts. There, the guys provide orphans with clothes and winter shoes. Marsds himself transports a laptop for us. Leonie and Tommy will follow in 2019 and visit the home again, with further help and another laptop for the girls.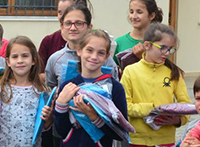 The children. 27 boys and girls from 6 years. There is also a girls house where young women aged 15 and over live together. The children are all cared for by the association "Albanienhilfe Weilheim".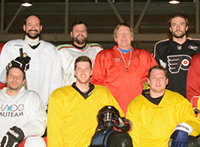 The travellings ones. Andreas starts from the Chiemgau with the Dorfen Eisbären, Leonie and Tommy followed two years later.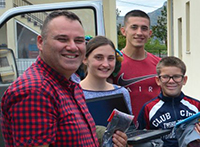 Contact Person. Marsid on site is always available for us. He makes the home a wonderful place where the children can grow up happy and well protected.