Dehradun • Dharamsala
We will start another project in North India in spring 2021 to help the children cared for by the Tong-Len. Again, Ramesh from Exadsports in India will help us to easily overcome the many bureaucratic hurdles of cargo delivery.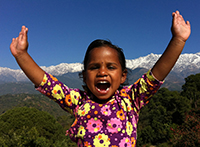 The children. There are currently 113 children aged 4 to 18 living in the school, with another 6 to be admitted soon. Last year 112 children from the slum attended the school as day students.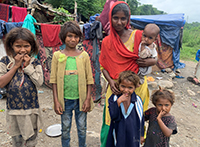 The slum: The most urgent need is for warm clothes and blankets for the children who still live in the slum. With inadequate shelter, no blankets or proper clothing, they have to go through a harsh winter.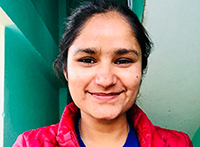 Contact person. Preetu works for the NGO. The NGO looks after a school for the children from the surrounding slums. There are seven different slums in the Dharamsala area. Various other projects are supervised, such as teaching in the slums, health projects, and many more. All information is available here:
Tong-Len Charitable Trust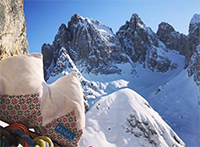 Athletes. Corona is not making it easy. But we are monitoring the situation. As soon as cargo has been cleared and allows us to accompany the aid delivery, we will be on site. It is important that the children get blankets as soon as possible.