Nepal 2016 • Nepal 2017 • Nepal 2017 Exped • Nepal 2018 • Nepal 2019 • Nepal 2021 • Nepal 2022
Wilma and Anke on the way to Mardi Himal. At first they visit one orphange and bring laptops and new tables and benches. The furniture is built on site and they pick them up personally. Afterwards they visit a second children's home. The New Kopila Home. Here all kids will get jackets, laptops and some toys…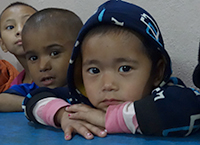 Kids. We already know the orphanage in the middle of the city. A happy home for 50 kids. School attendance costs money, but everyone can go to school.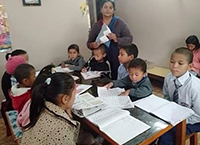 Tables and benches are urgently needed. And ordered them at a carpenter in Kathmandu. Now it's time to pick them up.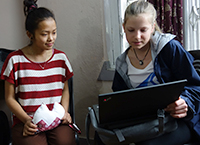 The oldest girl attends college – we are happy to bring two laptops. One for her, one for the orphanage.
And we move on to New Koplia Home. This home is also located in the middle of Kathmandu. Here 28 happy children live in a peaceful place. They all go to school and the home lives exclusively from donations.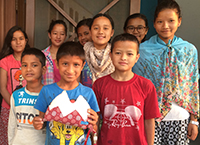 We bring down jackets, rain jackets, pencil cases, pencils, toys for the kids. The jackets come from Sprayway, Marmot and Mountain Equipment. Pencil case and small Tatonkis from Tatonka and the balls from Mikasa.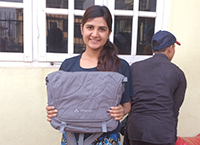 Two laptops for the college students. Donated by Secunet Essen. The laptop bags spontaneously donated by the DAV. Simply KENIAL. Thanks to all.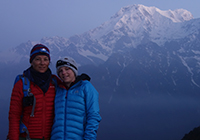 Athletes. Get ready for the Mardi Himal. A wonderful journey with countless experiences. And wonderful people on the way.