KENIAL supports two projects in Tadschikistan. A children's home in Rushan. And the children of the project EFA in Istaravschan.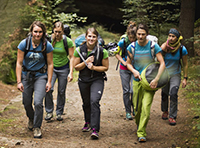 2016, the six mountaineers of the DAV Expedition Corps travelled to the Pamir, Tajikistan. Their way took them into the Shadzud Valley, a side valley of the Gunt in the region of Gorno-Badakshan. Tajikistan is one of the poorest countries in the world. On their way back, the women visited a Children's Home in Rushan. The kids got warm jackets and hats. Thx to Mountain Equipment.
More…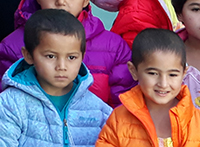 Destination is Pik Lenin. Three young alpinists start in the end of July, and become part of a kenial children's aid project in Istaravshan, Tajikistan. Together with EFA (Education For All), who build an educational institution with a women's shelter and a children's home. Thx to marmot mountain europe.
More…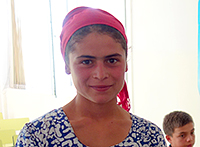 Four young alpinists will start to climb the south face of Bolshaya Ganza at the end of August and also support a kenial children's aid project in Zeravshan-2, Tajikistan. Together with the Federal Foreign Office and the Secretary of the Comission on Child Rights.
More…