The Ciudad Bolívar district in Bogotá is characterised by very complex socio-economic conditions and a high level of violence. For over 20 years, the Waldorf initiative CES has been providing education and training for children, young people and their families through educational, artistic and cultural initiatives. And with a wide range of services for people, it forms an oasis of peace and serenity. With Franzi we start a first project and bring warm jackets to the kindergarten children. Far too little, we think, but a start. We hope for many, many travellers to Colombia to be able to better support the great work on site.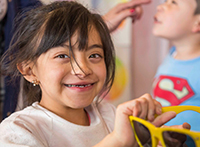 Kids. We start with the 60 kindergarten children. CES Waldorf serves over 3500 families in the district, and thus many more children. the school children and of course the further education. And it is also about creating a peaceful environment with music, dance and sharing experiences.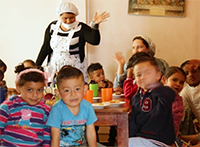 CES Waldorf. The initiative not only takes care of the smallest ones, but the whole family. Starting with food and health care. A holistic help for a whole neighbourhood, in an area torn apart by aggression.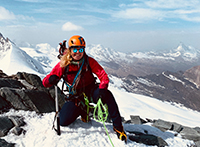 Traveller. Franzi is on her way. The young climber and traveller will distribute our things on site and take good care of herself. Theresa from CES Waldorf will accompany them in the neighbourhood, because travelling there alone would be far too dangerous.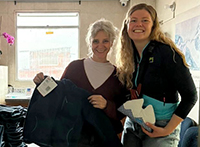 Contact person: Theresa from CES Waldorf is our local contact person and lives in Bogota. She takes care of the whole organisation of the CES, knows the children and families – and also organises the journey of our Kenyan travellers to a neighbourhood that is otherwise not accessible to western travellers.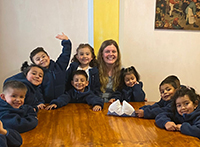 Franzi has many warm fleece jackets for children in her luggage. Everything is distributed with the local social workers. And Franzi experiences a great institution for children, is shown everything and is enthusiastic about the multi-layered help and support.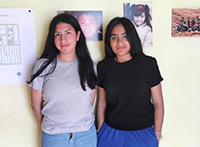 In November, the first LOWA shoes reach the youngsters and also a few super nice shirts for the kids. We'll keep at it. And the joy is huge! Thanks to LOWA and Alix von Melle for their support.