Windhoek Riverheights • Windhoek Boomerang • Windhoek Wadadee • Kaokoveld • Outjo • Kinderbewaarhuis
Windhoek's Katatura district currently has a population of about 32,000. Katatura is a former township, created for racial segregation during apartheid. Many children and young people live in poor and socially neglected conditions. Without electricity or water. The kindergarten will be closed in 2023. Despite several attempts to support the management, the project is no longer sustainable for the sponsor (the Waldorf School Windhoek).
GGallery Boomerang kindergarden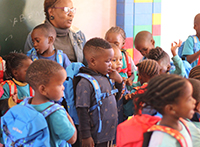 The kindergarten Boomerang is a private organized and managed facility. Every day 50 children, from 2 months to 6 years, come to the care, play and are prepared for school.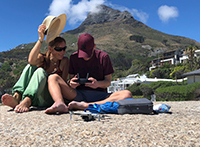 Oskar, Wilma and Anke travel to Namibia in spring 2022. They will bring some things for the kids and spend awonderful day with the children. Together with
Acacianamibia
, that care for the Kindergarden throughout the year.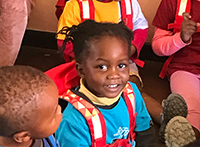 In their luggage, the three have children's backpacks, sandals, T-shirts – but also baby clothes. And a laptop and smartphone for the social workers on site.