The home is located in the middle of Kathmandu, in the Pepsi Cola district. Almost 30 happy children live in a peaceful place. They all go to school and the Children's Home lives solely on donations. The older girls have all successfully finished school and are going to college. The children work hard for school, and the wonderful Prajola is focusing on education. But the daily life is also full of happyness.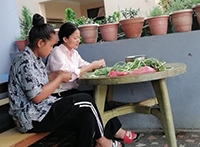 The children have found a nice home. They share the simple rooms and get freshly prepared food every day. A small dog also scurries around, the laundry is dried on the roof. All have their tasks.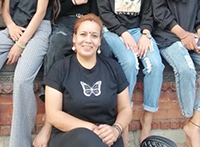 Prajola runs the home with dedication. It is not easy, money has to be paid for school and college. The tiresome school uniforms, the rent. Some of the children have supporters in Germany.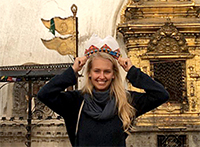 Athletes. Again and again we have travelers to Nepal. Some stay kutrz in the home, like Luis, who goes on to Everest. Eva stayed a whole week. It is a beautiful and happy place.