Soiuth Africa 2020 • South Africa 2021
For the second time, we're going to the boys from The Homestead in Cape Town. And this time with great support from "Trikots für die Welt" – the Hamburg-based NGO is providing us with almost 200 soccer jerseys and around 100 shorts. Also balls and socks.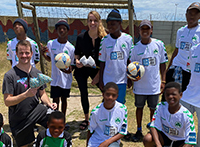 The children. This time we reach more children from The Homestead, because the association supports over boys in several places in Cape Town, so that they do not end up on the street in the first place.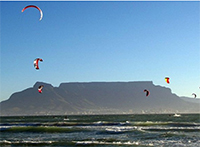 The handover. This time Chrissi und Stefan set off for kite surfering. They are heading towards Bloubergstrand, looking for the right wind.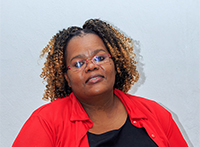 Contact Person. Nqabakazi Mathe. Mr. Paul Hooper, the former director of The Homestead has found a successor in Nqabakazi Mathe, and is in well-deserved retirement.