Dehradun • Dharamsala
We will start another project in North India in spring 2021 to help the children cared for by the Tong-Len. Again, Ramesh from Exadsports in India will help us to easily overcome the many bureaucratic hurdles of cargo delivery. And we keep on. Already in spring and October we can bring things to the children again. Blankets, shoes, jackets, backpacks. Simply great!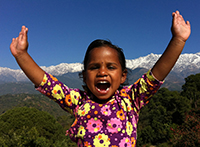 The children. There are currently 113 children aged 4 to 18 living in the school, with another 6 to be admitted soon. Last year 112 children from the slum attended the school as day students.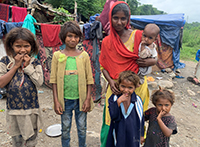 The slum: The most urgent need is for warm clothes and blankets for the children who still live in the slum. With inadequate shelter, no blankets or proper clothing, they have to go through a harsh winter.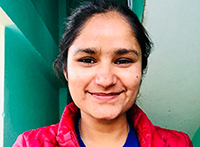 Contact person. Preetu works for the NGO. The NGO looks after a school for the children from the surrounding slums. There are seven different slums in the Dharamsala area. Various other projects are supervised, such as teaching in the slums, health projects, and many more. All information is available here:
Tong-Len Charitable Trust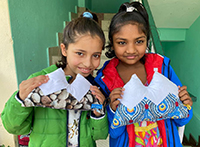 First distribution: the warm jackets, shoes and school bags arte are handed over in August 2021. For the children from the slum joining the school.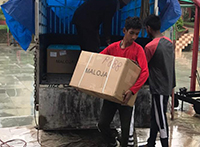 In 2021 and 2022 we will deliver warm blankets with the help of Maloja. For the small kids that are to young for school and for young mothers with their babys. In the slums the blankets will be handed over as soon as the rain stopps.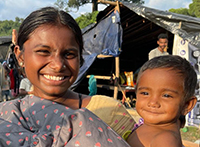 The distribution of warm blankets in the slum is managed by the fields stuff of the NGO. The heavy rain does not make it easy, but every little child will get a warm blanket.