A school with 800 children in Bohorodchany. And a really ambitious teacher. It's about ourdoor sport and climbing. The children learn everything about orientation, equipment, first aid, rope handling, etc. There are even competitions between schools and universities. The children get mountain boots, harnesses and hardware from us. First aid kits for the whole school. And also two laptops. And it goes on and on. Thanks to Krystyna we can constantly accompany the students, and give the school a whole 10 computers in 2022.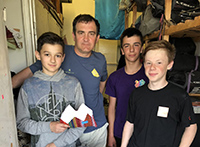 A dedicated teacher for all interested students. Thanks to the climbing gyms around Munich for the shirts.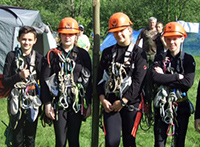 Let's start the adventure. Camping, hiking, finding trails … and competing with other schools and universities.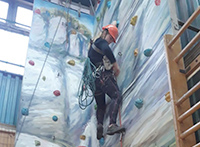 40 of the children also climb the self-made climbing walls of the gym. Everything made by themselves.