A mother / children's home in Horoholyno, Ukraine accommodates 7 women and 11 children between one and 15 years. Some of the mothers are teenager. The children got jackets, leather summer shoes and warm winter shoes. Even the young mothers do. Ivan and Krystyna made the transfer and transportation possible. Thx a lot to lowa, sprayway, marmot and Heike from Schuhfilou for alle the support.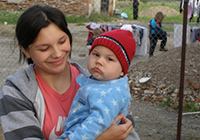 The young mothers have often experienced much violence, and the home has become a sanctuary and home. The oldest child is 15. The youngest mother 12 years old.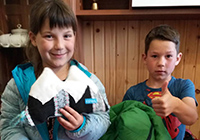 AIt is possible to go to school or to study for mothers and children alike. KENIAL provided children, as well as mothers with shoes, warm jackets, other clothes etc.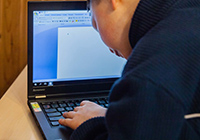 January 2019 the Kids get new warm snow pants. And a new computer. They are so happy.
G
Galerie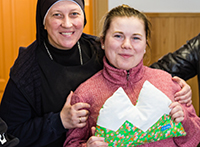 We can bring clothes to the mothers and children again in April 2021. Super nice jackets, jumpers etc. Thank you Krystyna for the great organisation on site.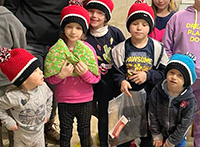 On Christmas 2021 Krystyna will visit the young mothers and the children again. She brings clothes – and we have the feeling there is much more we have to do for those young woman.