Katharina and her friends leave for Nepal in April and want to reach Everest Basecamp. But before they get on the plane to Lukla, they visit the New Kopila Home in Kathmandu. And of course they bring something for the children and young people. In their luggage they have sturdy shoes for the children, shirts, shirts and jumpers for each child and a laptop for Bhadra, who is studying computer science at college. A big thank you to LOWA and Ortovox.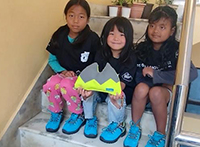 Kids. All of them are healthy and lively. The next three youngsters are soon to attend college, three are already finishing their education.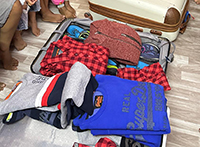 Super nice warm shirts, light tshirts, sturdy shoes in cool colours and jumpers for everyone.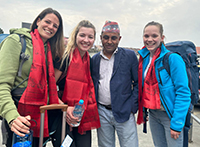 The three young women continue their journey towards Everest. Thank you for your support and have a good journey.