Windhoek Riverheights • Windhoek Boomerang • Windhoek Wadadee • Kaokoveld • Outjo • Kinderbewaarhuis
Windhoek's Katatura district currently has a population of about 32,000. Katatura is a former township, created for racial segregation during apartheid. Many children and young people live in poor and socially neglected conditions. Justine has founded a children's home here, which is supported by the association www.childrens-home-namibia.de.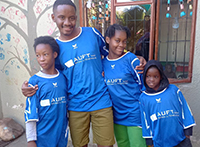 The home is a private initiative. Here and on the associated farm live 45 children, from 2 years old to young adults who are studying or in training. Justine runs the home together with two other women. We are amazed at the good school results and further education.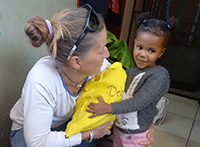 Oskar, Anke and Henno travel to Namibia in September 2023. And spend a happy morning at the children's home. Accompanied by
Acacianamibia
, who support the home throughout the year.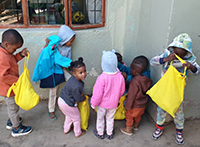 In their luggage, the three have high-quality clothing for each child. Additional backpacks for the farm kids. And shoes for the little kids. Thanks to Orthovox, Tatonka and Lowa for their support.