Moving mountains.

KENIAL e.V. supports, together with athletes, children's aid projects all over the world. As athletes we want the mountain, the perfect wave, the firn. We make use of the incredible nature in the spots that we love. We are pleased by other cultures and happy about hospitality in far distances from home. When we mountaineers, freeriders, surfers set out into the world everything is planned, membraned, gizmoed, gadgeted and always bleeding edge – super healthy, super fit and go! – it is time to give something back. We bring along, what makes sense. What kids on site really need. We research our projects very well. Identify the right contact persons in the countries. Organise cargo, custom duties and much more.
Everything arrives. The athletes delivers everything on site to the kids directly. Our projects are solely financed by donations.
current projects
Over 200 children are in need of clothing. The BAAF tries to get children from remote regions of the country enthusiastic about sports. To show children a future away from drugs and alcohol.
More…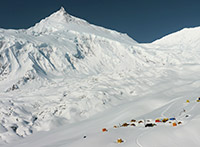 Nepal. A small, private orphanage in Kathmandu, Nepal. The 50 kids living at the Aishworya children's Home need warm jackets, shoes and shirts… Luis Stitzinger visited the orphans in October 2016 to bring the things they need, and guided the Rolwaling Trek 
more…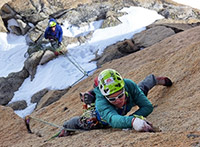 Tajikistan. Six mountaineers of the DAV Expedition Corps travelled the Pamir Mountains this September and October. On their way back, the women visited a Children's Home in Rushan, and brought the 58 orphans the stuff they really needed. Jackets and hats 
more…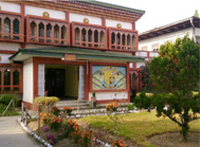 Bhutan. The Sheruptse College (RUB) wants to built up 5 study places for visually impaired students. Their subjects are Arts and Humanities, Economics and Science. They need 5 Laptops, software, braille bookmaker embosser and more..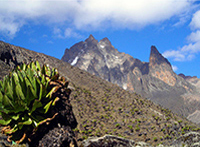 Kenia. 116 aids orphans at the foot of Mount Kenya received urgently needed rainjackets, pants, backpacks and 
more…
  It is still possible and sensible to support these kids – on your way to Kilimandscharo or Mount Kenya for example.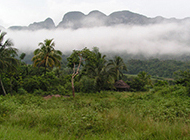 Cuba. A children's music group in Havanna's district La Lisa needs a music system high in quality. In december 2015 they received shirts and footballs. The kids practice traditional dances for carnival 
more…