Kenia 2015 • Kenia 2016 • Kenia 2017 • Kenia 2019 • Kenia 2020 • Kenia 2021 • Kenia 2022
Zweimal macht sich Esther auf den Weg von Deutschland nach Kenia. Un bringt viele Sachen für die Waisenkinder der Utunzi Kwa Watoto nach Nakuru. Im März kommen dann alle Kids zusammen. Danke an den DAV für die vielen tollen Windjacken und Regenjacken, die die Kinder auf ihrem Schulweg gut gebrauchen können. Und ein großes Dankeschön an Bena, die wie jedes Mal die gesamte Organisation vor Ort übernimmt. Für Bena gibt es dieses Mal auch ein Mobiltelefon, jetzt ist die Kommunikation noch einfacher – und es gibt jede Menge Fotos für uns.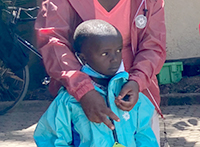 Neue Regen- und Windjacken für die Kids in Nakuru. Und ja, es regnet heftig in Kenia.
Danke an Bena, die als Sozialarbeiterin der Utunzi Kwa Watoto für alle Kinder zuständig ist.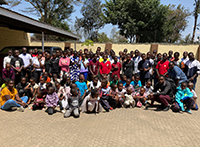 And all the children come together on this day. During school time, they are accommodated in different boarding schools or families. All of them are orphans or half-orphans living arround Nakuru.